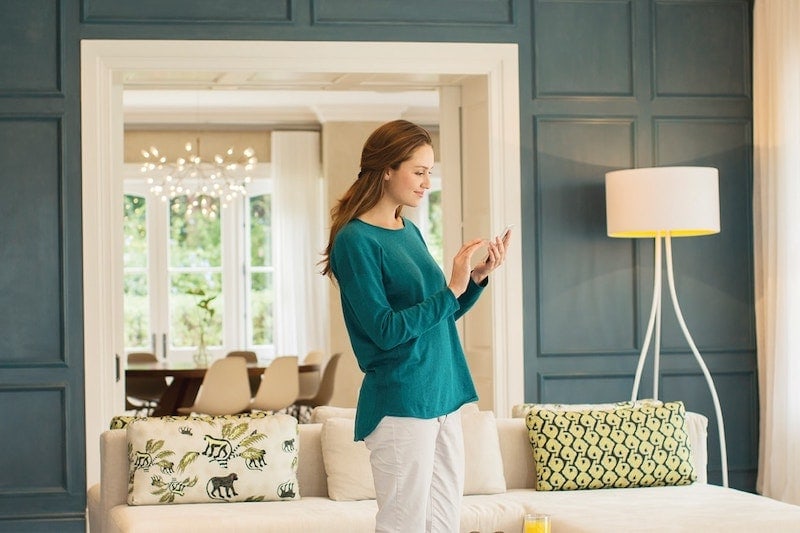 Your home is a place for you to experience life in. It's an oasis and place of relaxation. So, upgrading it in a way that allows you to fully enjoy it is important. Here are some great smart upgrade ideas for your home that will not only allow you to make it fit your style and personality, but also to help save money and energy along the way.
Upgrade #1: Programmable thermostat.
A quality programmable thermostat is a great investment for your home. It will help keep the temperature inside accurate and comfortable, all year long. It will also help save you money on your utility bill, too, even when you're away on vacation or at work all day. Simply program the thermostat to your desired temperature and then let the thermostat do what it was intended to do – provide comfort! These thermostats work in tandem with your heating system as well as your air conditioning system and can be installed alongside any existing system. Contact us for options and more information on how these could work for you.
Upgrade #2: Windows and doors.
New, energy efficient windows and doors are not only great in adding value to your home, but they also help keep the temperature in your home even. Hot summer days require using your air conditioner, and that means you want to keep that cold air inside. Cold winter nights require cranking up the heat and that means you'll need to keep that warm air inside. Old leaky doors and windows leak that precious warm or cold air outside and ultimately, your utility bill will skyrocket because your furnace or AC needs to work harder.
Upgrade #3: New furnace or air conditioning system.
Is your heating or cooling system more than 15 years old? Chances are, it's time to get it replaced. An old system is simply unreliable and could be prone to breakdown. That could translate to a lot of money in repairs. Investing in a new EnergyStar® rated system means you will have a reliable system for years to come and you'll be able to save energy and money.
Our team at Hybrid Heating and Air Conditioning will help you decide which new heating system, cooling system, or programmable thermostat is right for your home! Get your appointment on the books today, because, with springtime just around the corner, we'll be filling up fast!
---
by Brooke Strickland