We offer affordable financing plans on some of our equipment, making it possible to upgrade your system and enjoy monthly energy savings without the burden of a large, one-time payment. Most of our equipment drastically reduces your utility bills, and the difference between your savings and your monthly payment becomes negligible. The right financing plan makes it possible to take advantage of the safest, cleanest, and most efficient energy technology on the market without breaking the bank.


Loans up to $200,000!
Equity in your home is not required for personal loans.
Poor, Fair, Good, Very Good & Excellent Credit Welcome!
No prepayment penalties.
Soft credit check that won't affect your credit score.
Wells Fargo Financing
Buy today, pay over time with the Wells Fargo Home Projects® credit card, issued with approved credit by Wells Fargo Bank, N.A. an Equal Housing Lender.
With approved credit from Wells Fargo, you'll enjoy:
Convenient monthly payments
Flexible financing options
Easy online account management
Plus, by taking advantage of financing, you won't use up your existing funding sources, like a home equity line of credit, other credit card or bank account.  They'll still be available when you need them.
Please contact us to find out which financing options are available to you, or to learn about special financing promotions.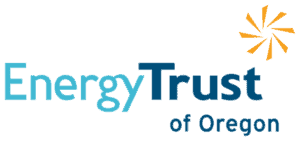 Energy Trust of Oregon & PGE Rebates
Contact us today to see if your system applies for the current rebates.