We offer affordable financing plans on some of our equipment, making it possible to upgrade your system and enjoy monthly energy savings without the burden of a large, one-time payment. Most of our equipment drastically reduces your utility bills, and the difference between your savings and your monthly payment becomes negligible. The right financing plan makes it possible to take advantage of the safest, cleanest, and most efficient energy technology on the market without breaking the bank.
Wells Fargo Bank N.A.
Through our partnership with Wells Fargo Bank N.A., we are able to offer a variety of flexible options for financing your new system. That way, you can invest in your home's comfort or respond to an unexpected heating and cooling need without breaking your monthly budget.
With financing from Wells Fargo Bank N.A., you'll enjoy:
Low monthly payments
Preferred interest rates
Flexible terms
Plus, by taking advantage of this special financing, you won't use up your existing funding sources, like a home equity line of credit, credit card, or bank account. They'll still be available when you need them.
Ally
Budget-friendly financing
Ally's financing solutions help you pay for the products and services you need, while also staying on track with your long-term financial health. When you apply, you can choose the monthly payment that fits your budget, and there's no penalty if you decide to pay your loan off early.
Go from pre-qualify to sign in minutes
With their free online application, the financial support you need is only minutes away.
When you're ready to apply, have this information handy:
Estimated cost
Government-issued ID
Your Social Security number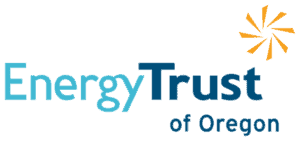 Energy Trust of Oregon & PGE Rebates
Contact us today to see if your system applies for the current rebates.