Why Your Home Should Go Ductless in 2020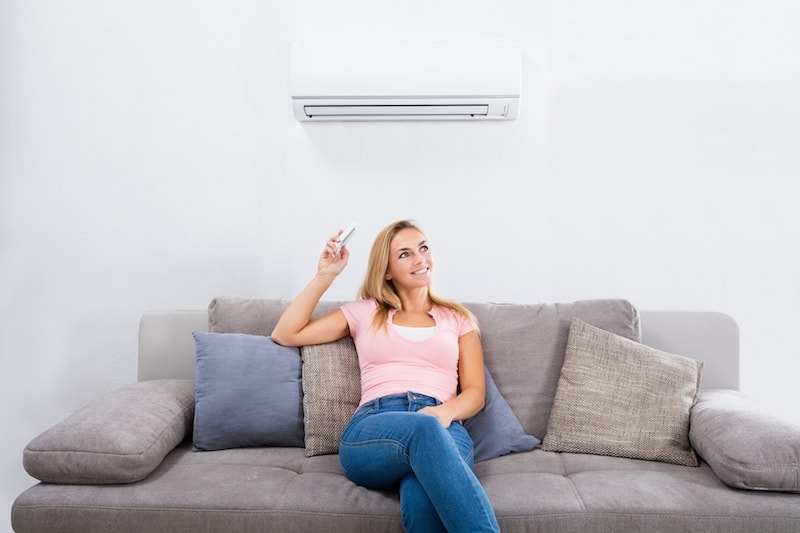 Looking for an affordable heating and cooling solution for your home this year? The ductless system is your answer! These systems are particularly great for homes that do not have ductwork in their home. They are easily installed in one to two days and can be used on older homes, new homes, accessory dwelling units, garages, and much more. Here are some reasons why we think ductless systems are a great option.
#1: They can be used to heat and cool.
Have you spent every summer suffering through the heat with an energy inefficient window air conditioner unit? Not only are they big, bulky, and awkward to install, but they suck electricity and use excessive amounts of energy. With a ductless system, you will be able to both heat AND cool with one system, all year long. Simply use your thermostat to adjust from "heat" to "cool" and you are good to go.
#2: They're energy efficient.
Electric baseboard heating can be incredibly expensive during the winter. Ductless systems on the other hand are one of the most energy efficient machines out there and can save homeowners big money in the long run.
#3: They help bring in cleaner air.
New ductless systems have the technology you need to help you breathe cleaner air. They can help clean the air that is being brought into your home helping rid it of pollen, bacteria, dust, or other harmful airborne pathogens. That is an especially helpful solution for people that live with asthma or allergies.
A ductless heating system will keep your home at the exact right temperature that you want it, no matter what the weather does throughout the year. Summer heat? No problem? Freezing temperatures in the winter? No worries! A ductless heating system has you covered.
We are proud Carrier dealers and install ductless systems all year long. Contact us today for details on these systems and to schedule a free appointment to see if one of these is right for your home!
---
by Brooke Strickland