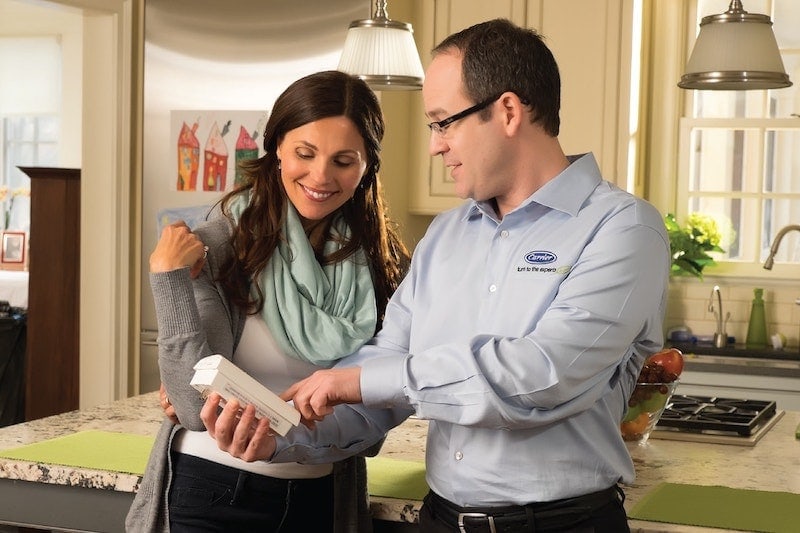 The weather might still feel like summer, but autumn is right around the corner. That means the weather will be changing and your heater will need to be ready to go. Here's why fall is the perfect time to get your heating system tuned up.
#1: Reliability.
When you turn your heater on, you want it to work. Having your furnace system maintained before the cold weather sets in means it will be reliable and less prone to breakdown. Tune-ups with our technicians include running an energy efficiency check, cleaning air filters, and we will discuss any repairs or adjustments that need to be made. Preventative maintenance will give you the reliability you need as you head into the new change of season.
#2: It's convenient.
When the weather is cold, you'll need to use your furnace system every day. Unfortunately, many homeowners neglect heating system maintenance and they experience a furnace breakdown during the fall and winter. Fall is one of the easiest times to get an appointment scheduled with us, so don't delay in calling us!
#3: Saved energy.
Did you know that systems that aren't tuned up will waste energy? This is not good for the environment or your utility bill! Tune-up your system and see more money in your wallet.
#4: Increased furnace lifespan.
Your system will last longer with preventative maintenance appointments. Just like cars need tune-ups on occasion, so does your heating system. This will extend the life of the system, so you won't need to plan for an expensive replacement prematurely.
If you can't remember the last time your system was maintained, call our experienced team at Hybrid Heating and Air Conditioning today! We will schedule your appointment at a time that's convenient for you. That way, you know that your furnace is ready to tackle the upcoming weather changes in 2020!
---
by Brooke Strickland