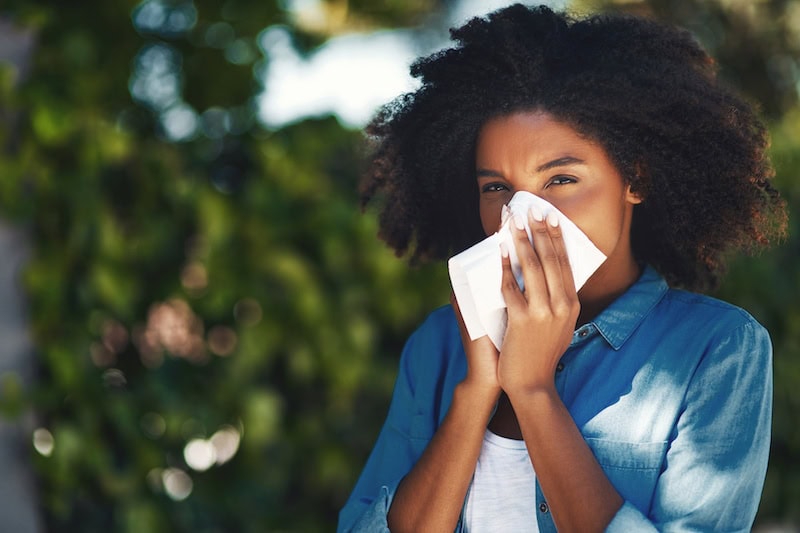 If you live with allergies or asthma, you already know that June brings plenty of pollen and other allergens into the air. You might be struggling – runny nose, sneezing, red and itchy eyes – the list goes on. Did you know that your HVAC system could be contributing to miserable allergy symptoms?
Your heating and cooling system has air filters that trap dust, dirt, pet dander, mold, pollen, and other allergens or pollutants that impact poor air quality. The filter accumulates the debris and dirt and needs to be replaced or cleaned regularly. If this doesn't happen, these allergens will be recirculated through the air in your living space. We recommend changing or cleaning your filters every other month – especially if you have allergies or asthma.
Another way you can bolster good indoor air quality is by scheduling regular preventative maintenance appointments. Just as you take your car to the mechanic for oil changes, so should you take care of your cooling system. This time of year is a great time to schedule your tune-up with Hybrid Heating and Air Conditioning. We will:
Clean and replace your air filters
Conduct an energy efficiency review/check to ensure the system is functioning at its peak
Look at the inside and make sure there are no potential issues that could pop up unexpectedly
When the warm weather starts, the last thing you need is a machine that isn't keeping you cool! If we notice anything that needs adjustment or repair, we will provide our recommendations.
One other way you can combat allergy season is by installing an air purification system that works alongside your HVAC system. These will help clean the air you breathe. That means allergens and even pathogens and bacteria will be eliminated. Customers that use these systems often share about how they notice in their quality of life. Talk to us about what air purification systems are out there and which one works for your home.
Our experienced team at Hybrid Heating and Air Conditioning is standing by to help you this summer. Need a repair completed or a preventative maintenance appointment scheduled? Perhaps a simple quote on a new system replacement or information on air purification systems is all you need. We can assist with it all! Contact us today for details.
---
by Brooke Strickland